St. Rose of Lima Annual Carnival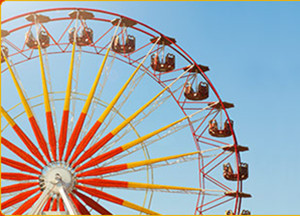 Mark your calendars!
Due to the rise of COVID cases, we have postponed the Carnival to February 25, 26, 27, 2022
The St. Rose of Lima Carnival is right around the corner and we are looking for beer, wine, liquor, soda and individually wrapped candy (NUT FREE) donations! All donations can be dropped off to the parish. We appreacaite your generosity and look forward to seeing you there!!!
We need your help - Don't forget to sign up for your Carnival Shift. As a friendly reminder, all SRL families are required to volunteer for at least one shift.
If you haven't yet registered please review the available slots and CLICK HERE to sign up. Thank you!
ADDITIONAL INFORMATION