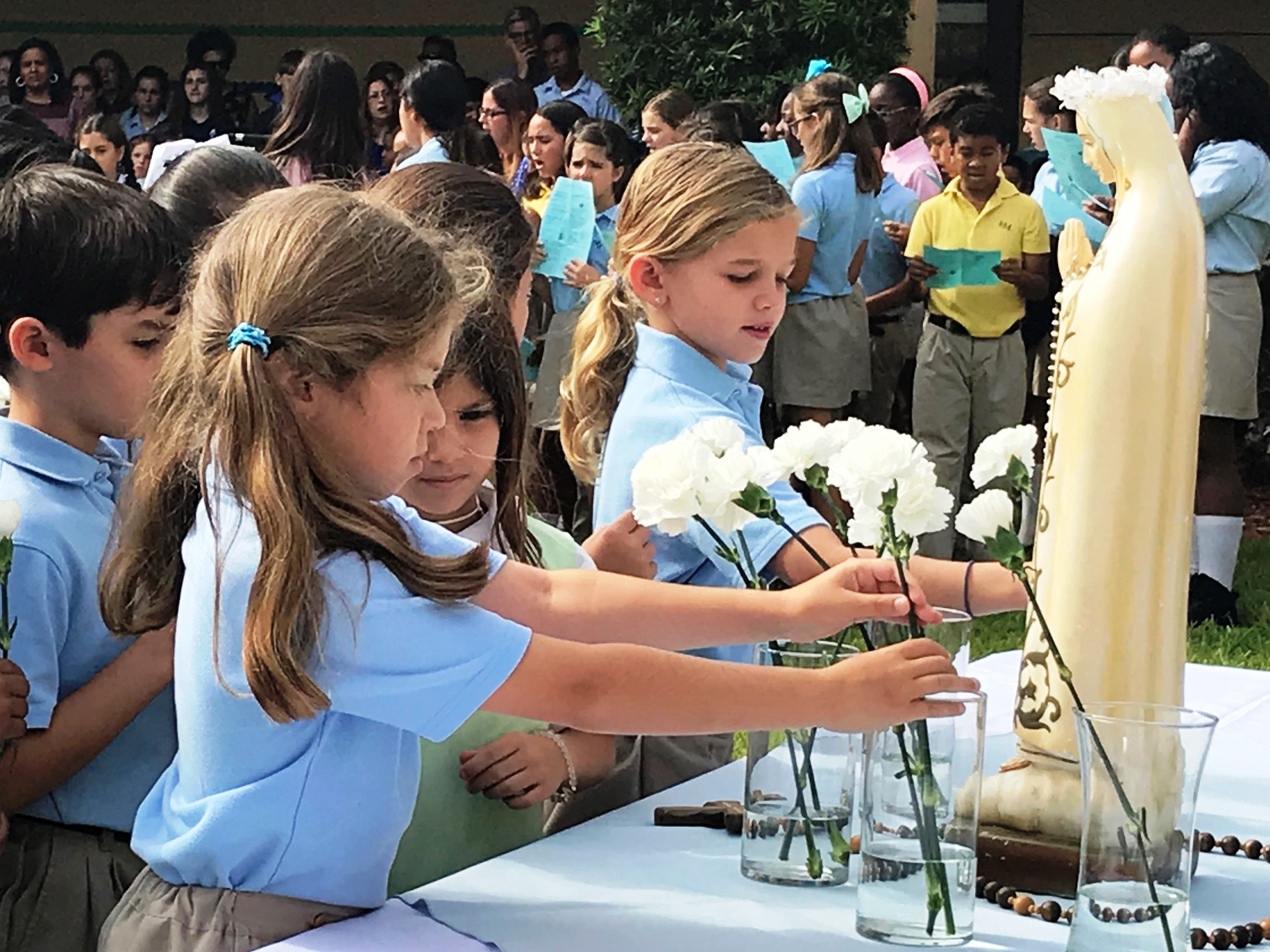 LITURGY AND SACRAMENTS
The Catholic identity of St. Rose of Lima is dynamic! Our faith is infused across everything we do in and outside the classroom. As a school, the entire student body attends Mass on Wednesdays and on the Church's Holy Days. Parents are always welcomed and encouraged to join their children at these special liturgies. It is our goal that with proper preparation and a more complete understanding of the Word of God, each child will come to know and appreciate the Sacred Liturgy.
The structure and approach of our religious curriculum is a nine-year program beginning with Pre-Kindergarten and ending with 8th grade. During this time, the children prepare and celebrate the three sacraments of Reconciliation, Eucharist, and Confirmation. Reconciliation and First Holy Communion are celebrated in 2nd grade, and Confirmation in 8th grade. The Sacrament of Reconciliation is held school wide each year for children in grades 3-8.
During the school year, our students participate in several religious programs such as weekend class Masses, Stations of the Cross, Adoration of the Blessed Sacrament, Respect Life, class retreats, monthly rosaries and various service projects.