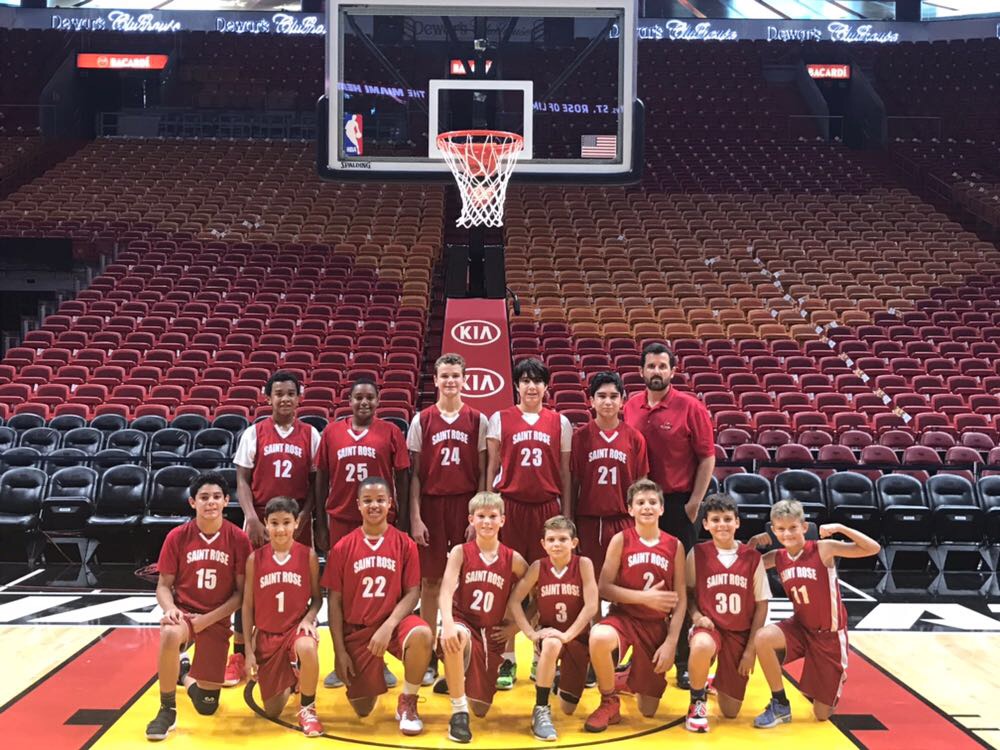 PHYSICAL EDUCATION
Discover the heart of physical well-being in our dynamic program for PreK4 to Grade 8. Engaging weekly Physical Education classes encompass exercise, game rules, teamwork, and healthy habits. From refining motor skills to promoting camaraderie, students acquire a diverse skill set, primed for recreational and competitive sports.
Our dedicated faculty ensures a holistic education, fostering lifelong fitness and personal growth. Join us in nurturing active, accomplished individuals.
(Photo taken during St. Rose tournament at Heat Arena)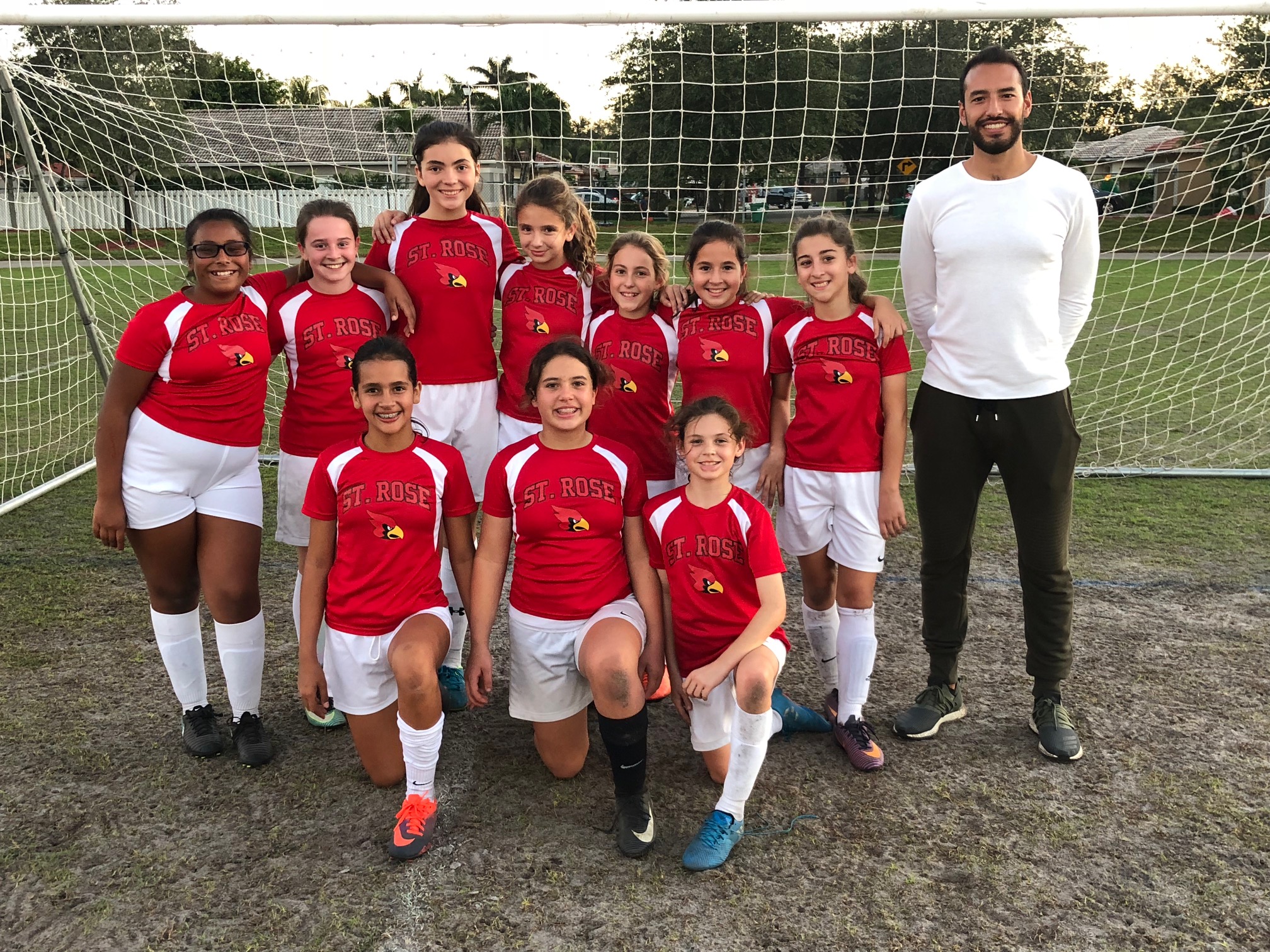 AFTER SCHOOL SPORTS PROGRAM
Elevate your child's athletic journey with the vibrant after-school program at St. Rose of Lima Catholic School. Our comprehensive program caters to both male and female students in grades 3-8, offering an exhilarating array of sports that are sure to ignite their passion for physical activity and team dynamics.
Immerse your child in the world of sportsmanship and camaraderie with our diverse selection of offerings. From the electrifying court battles of basketball to the strategic maneuvers of flag football, the crack of the baseball bat to the exhilarating spikes of volleyball, the grace of track and field to the endurance of cross country, the precision of soccer to the finesse of golf – we have it all.
Fueling their competitive spirit while nurturing their love for the game, our program empowers students with essential life skills like teamwork, discipline, and perseverance. With our beloved mascot, the cardinal, soaring as a symbol of pride, our students embody the spirit of St. Rose of Lima as they excel both on the field and in their personal growth.
Enroll your child today and watch them thrive in an environment that values sportsmanship, leadership, and athleticism. At St. Rose of Lima, we're not just creating athletes; we're nurturing well-rounded individuals who are poised to conquer challenges and shine brightly, just like our cherished cardinal.
Our After School Sports Program offers team sports experiences in the fall, winter and spring.
Sports include:
Cross Country

Volleyball

Flag Football

Basketball

Soccer

Track and Field

Baseball

Golf
AFTER SCHOOL SPORTS FORMS
The following forms must be completed and submitted to our Athletic Director, Coach Suarez, prior to tryouts. If you have any questions, please don't hesitate to contact our office or email This email address is being protected from spambots. You need JavaScript enabled to view it..