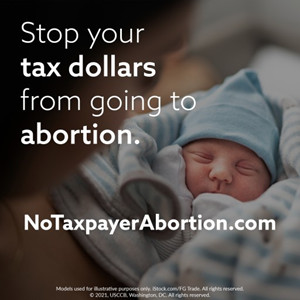 It is critically important for Catholics to send a strong message before Congress moves forward to impose taxpayer-funded abortion. Congress needs to hear from a massive number of people. The primary goal is for millions of Catholics to sign the petition here.

MISSION STATEMENT

St. Rose of Lima Catholic School is united in the Holy Eucharist to serve God and each other with humility and love.

We embrace cultural diversity with a passionate commitment to our Catholic faith, family and academic excellence so all students may reach their God-given potential.